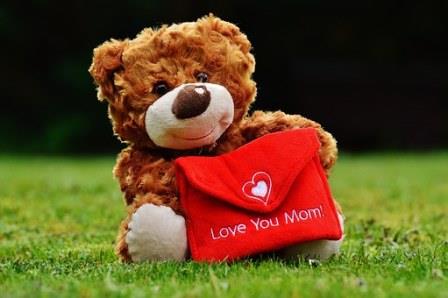 On this special day, we all would like to honor one of the important people who brought us into this world – Mommy.
It's nice to pay for her shopping spree.
It's wonderful to go for an exotic vacation.
It's lovely to treat her to an elegant spa.
It's great to buy her flowers and take her to a high-end restaurant.
But what if your budget is a bit limited?
Here are some simple yet sweet ideas to add a priceless touch to her memory:
1. Take her to the beach and have a picnic together
Mommy seldom takes the time to do something for herself. She probably hasn't been to beaches for a while.  Look for a beautiful beach and prepare some sandwiches.  Walk along the shore with her.  Find a quiet spot and sit down together to listen to the waves.  Spend some quality time chatting with her.  Talk about your childhood memories and share some happy moments together.
2. If she doesn't like beaches, take her to the park instead
Find a beautiful but relatively quiet park and prepare a few sandwiches. Walk along the park with her.  Enjoy some sunshine with the beautiful flowers and trees around.  Listen to the birds singing.  Find a quiet spot and sit down to have a picnic together.  Spend time chatting with one another.  If she has a favorite dessert that can be packed with the sandwiches, bring it and give her a surprise.  If not, maybe buy her an ice-cream at the end.  What a sweet day together!
3. Do something silly
Just do random funny things and laugh together. Make funny faces to make her giggle.  Put on a clown's nose and speak in a funny voice to make her laugh.  To her, a happy moment together with you is priceless.
4. Hold her hands
Actions speak it all. It's a simple gesture that shows our love and care.  Hold her hands and spend times talking with each other.
5. Take selfies with her
I know it may sound funny in the beginning. But think about it.  How often do you take selfies with your Mommy?  Let's have lots of fun  Encourage her to pose with you.  Ask her to copy your poses.  Don't be afraid of being silly.  It's all about capturing moments of happy memories.
6. Make a scrapbook together
Nowadays there are many websites that let you create and order scrapbooks online. Go through the old photo albums together.  Spend your day going down the memory lane.  Select the photos with her.  Decorate it together.  Share the smiles, or even bring some tears of joy.  If you don't have a scanner, here are some phone apps that allow you to scan photos with your iPhone or Android phone.  This can be the best gift for your Mommy. You may also want to order a copy for yourself too.
7. Prepare a breakfast for her and bring it to her bed
For some quick ideas, here is a list of 40 easy breakfast-in-bed recipes. Of course, if she has a favorite dish, you can make it for her instead.  If you can't make it and you know that's always her favorite dish, consider the option of getting takeout.  But try not to bring the breakfast to her in a takeout container.  Also, think about adding a touch to the plating.  For example, you can add some decorations to the plate or add a note of "Happy Mommy's Day" on the side.
8. Give her the day off
If you live at home, share the housework with your Daddy and siblings – sweep the floor, dust the furniture, do the laundry, wash the dishes, cook or order meals. But don't forget to spend some quality time together.
9. If you have a multigenerational family, consider the possibility of a family reunion
Invite all the grandparents, great-grandparents, aunts and uncles for a joint celebration.  Host a potluck brunch/dinner.  Get together and share some foods.  Create more priceless memories for everyone.
With love,
Cecilia Or
Always Remember W.H.Y.
Be Well, Be Happy, Be You