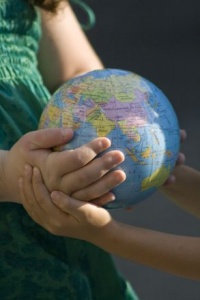 The social dimension encourages contributing to one's environment and community.  It emphasizes the interdependence between others and nature.
During our travelling on this wellness path, we will become more aware of our importance in society as well as the impact we have on multiple environments.  We will take an active part in improving our world by encouraging healthier living and initiating better communication with those around us.  We will actively seek ways to preserve the beauty and balance of nature along the pathway, because we discover the power to make willful choices to enhance personal relationships, important friendships, and build a better living space and community.
Enhance your personal relationships.

Keep in touch with friends and family

Having a supportive social network allows us to develop assertive communication skills and become comfortable with who we are in social situations.
Practice empathy and active listening.

Join a club or organization
Participate in group discussions

Learn to create boundaries that encourage communication, trust and conflict management.
With love,
Cecilia Or
Always Remember W.H.Y.
Be Well… Be Happy… Be You…